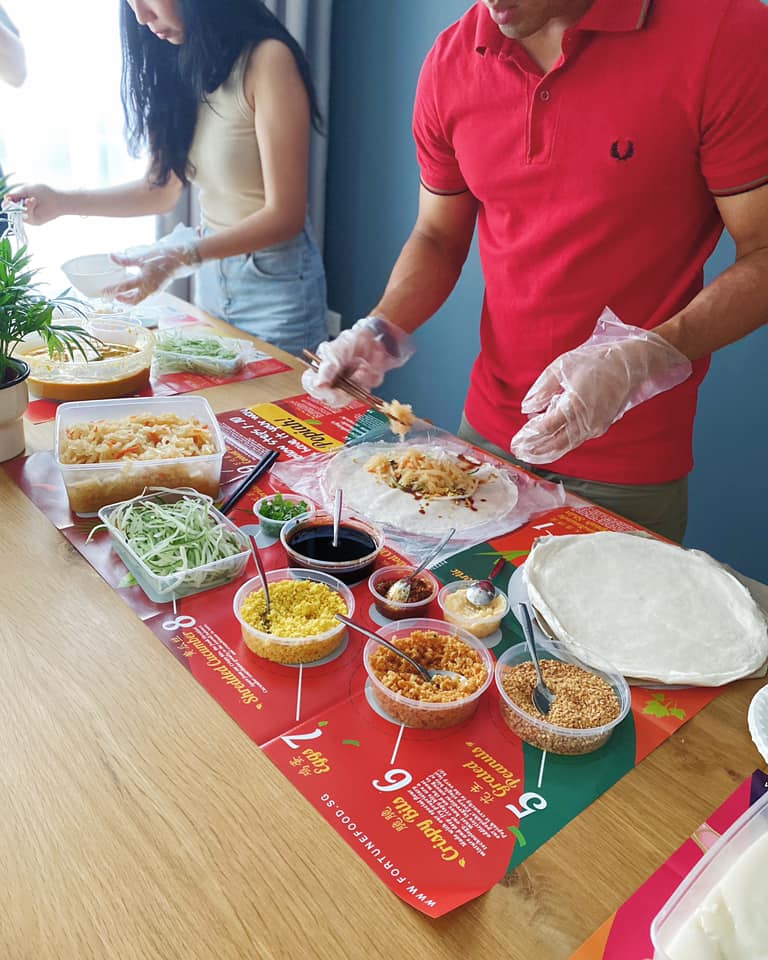 Singapore's fun party food! Planning a get-together or corporate luncheon can't get simpler. Simply count your number of guests and cart out our Fortune Bundle for 5, 8 , 12 & 15 pax today! Have a rolling good time and ultimate DIY Fun with these freshly prepared party sets.
From our signature DIY Popiah sets to a timeless favourite, Muah Chee, we've got the foods and we're bringing them to you! Each set is designed to evoke memories of the good old days, with the entire family & friends coming together for a meal. Relive the classic atmosphere with our DIY Sets and their specially designed placemats!
Perfect for home parties, corporate celebrations & team-bonding activities of all ages!