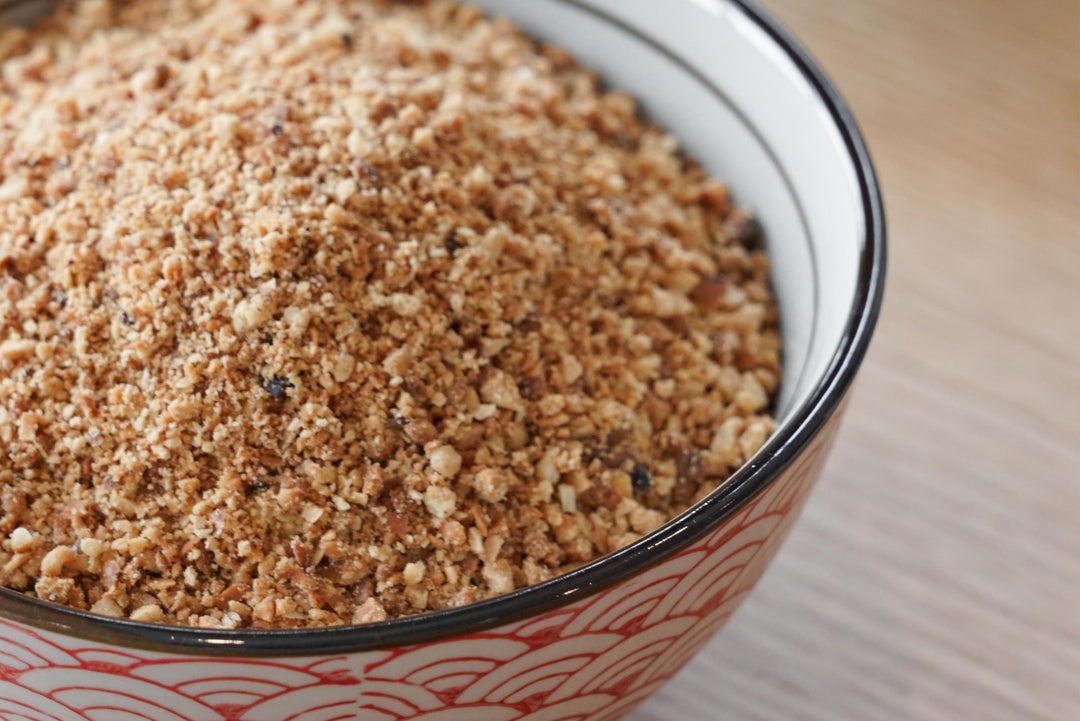 Grated Peanuts
Regular price
$4.00
/
Tax included.
Shipping
calculated at checkout.
---
The Irresistible Crunch and Nutty Goodness for Your Popiah. These finely grated, roasted peanuts bring a delightful texture and a subtle nutty flavor that perfectly complements the fresh ingredients of your Popiah. With its subtle sweetness and earthy undertones, the peanuts harmonize with the savory fillings and fresh vegetables, creating a balanced and satisfying flavor combination. The nuttiness acts as a bridge that brings all the ingredients together, elevating the taste experience to new heights.
Gather your family, friends and children, and have fun!
Not only does the DIY aspect enhance the taste experience, but it also provides a sense of accomplishment and pride for individuals of all ages, including children. You become the creator of your own popiah, a culinary artist who can experiment, innovate, and discover flavor combinations that bring you immense satisfaction. It's a hands-on experience that not only elevates the joy of eating to a whole new level but also creates a fun and engaging activity that children can enjoy. With adult supervision, kids can participate in rolling and assembling their own popiah, fostering their creativity and teaching them about different ingredients and flavors. This interactive and educational experience allows families to bond over food and creates lasting memories. Whether you're a seasoned cook or a novice in the kitchen, the DIY nature of popiah-making ensures that everyone can partake in the fun and deliciousness of creating their own culinary masterpiece.